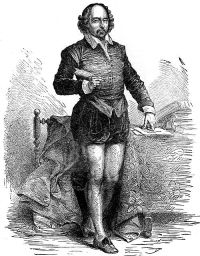 Keep finding yourself in scenes where the audience have asked for the genre 'Shakespeare'?
Well, you could read through the Complete Works to prepare but luckily you don't have to, any more than you need to know Polish to do an improv Foreign Film, or train with the Bolshoi before undertaking a narrated ballet scene.
The Improv Actor have compiled a handy guide – although they do suggest reading through a scene or two of the real stuff, just to get a feel for the flow of language.