(The 2013 Grant has been awarded – but think about what you would like to do next year)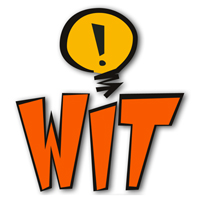 The WIT Development Scholarship Fund exists to assist WIT members who wish to develop their skills through further training and bring back the benefits to WIT.  The 2013 grant was shared between Jennifer O'Sullivan and Nicola Pauling, both of whom will use the grant to help with attending Improvention in Canberra in July.   This follows on from a history of WIT supporting improvisers to go to Loose Moose (Simon, Christine, Geoff), BATS San Francisco (Wiremu), Impro Melbourne (Nat) and Improvention (Kate).   Some history here.
Decisions about the size and nature of the scholarship fund are made in line with WIT's creative needs, long term goals, and to ensure sustainability. In the interests of providing consistency year to year, it was decided that WIT invite applications to a yearly Development Scholarship Fund, with the following parameters:
Up to $1500 per financial year available, which may be awarded all to one person or divided between multiple applicants
Criteria decided by Creative Directors, and dependent on WIT's creative needs each year
Proposals will be considered by the Development Panel (Creative Co-Directors and Coordinator), with recommendations brought to committee who confirm final decision
Budgets and receipts would be required regarding expenditure
The criteria that informed decisions for the 2013 year's Grant were:
High end performance skills
Developing technical skills to support productions
Developing WIT trainers
Demonstrates a return on investment for WIT
Proposals were sent to scholarship@wit.org.nz by 28 February 2013.
Please contact the committee with any questions committee@wit.org.nz.